Take

charge of your


hardware

financial operations



Modern hardware companies are complicated.
Manage your business with a unified view across assets and sales.


Hardware was already harder than software
Now hardware business models are evolving, just like software did with SaaS. But the hardware industry is lagging—it's even harder to implement subscriptions for hardware than software!
Hardfin's advanced platform allows hardware companies to take control and manage your business without compromise. We're built from the ground up for hardware financial operations.
Time is money
Save hundreds of hours
with a unified platform for
hardware financial operations

Rest assured
Feel 100% confident with
traceable data on assets,

billing, and revenue

Modern wins
Maximize cash with accurate
real-time asset, invoicing,
and usage records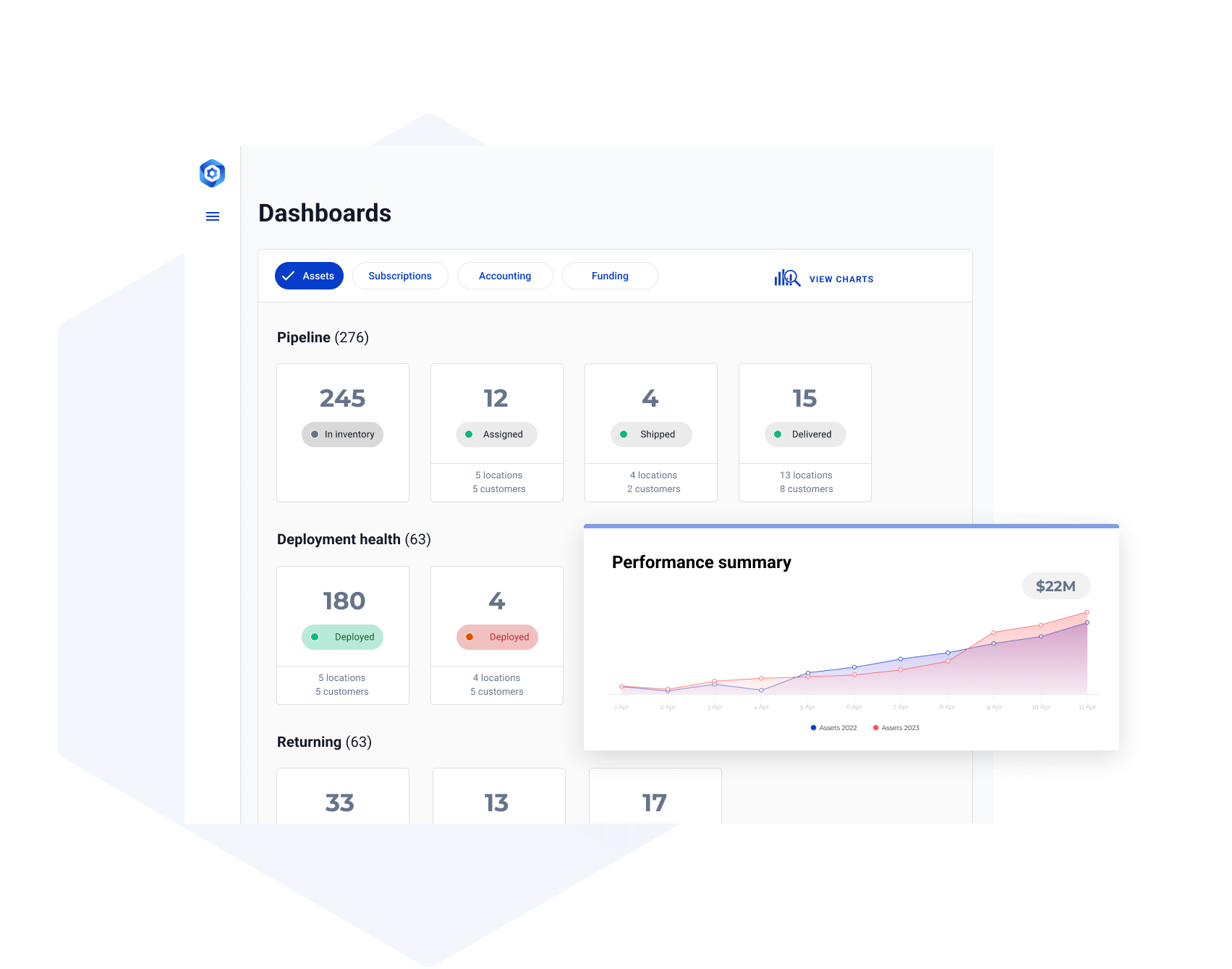 Our platform
Unified reporting to manage the complexity of hardware business and drive clear performance.
Track assets, manage recurring billing, and automate accounting.
Launching a new business model? No problem. Have a services upsell or usage-based model? You're covered.
Modern hardware businesses run their financial operations on Hardfin.
Asset tracking
Get instant visibility into asset locations, lifecycle stage, and billing status. Take immediate action to move assets through their journey while staying in sync with your customer contracts.
Manage events from inventory to deployment to returns

Collect, track, and invoice on usage-based metrics

Understand the financial health of your fleet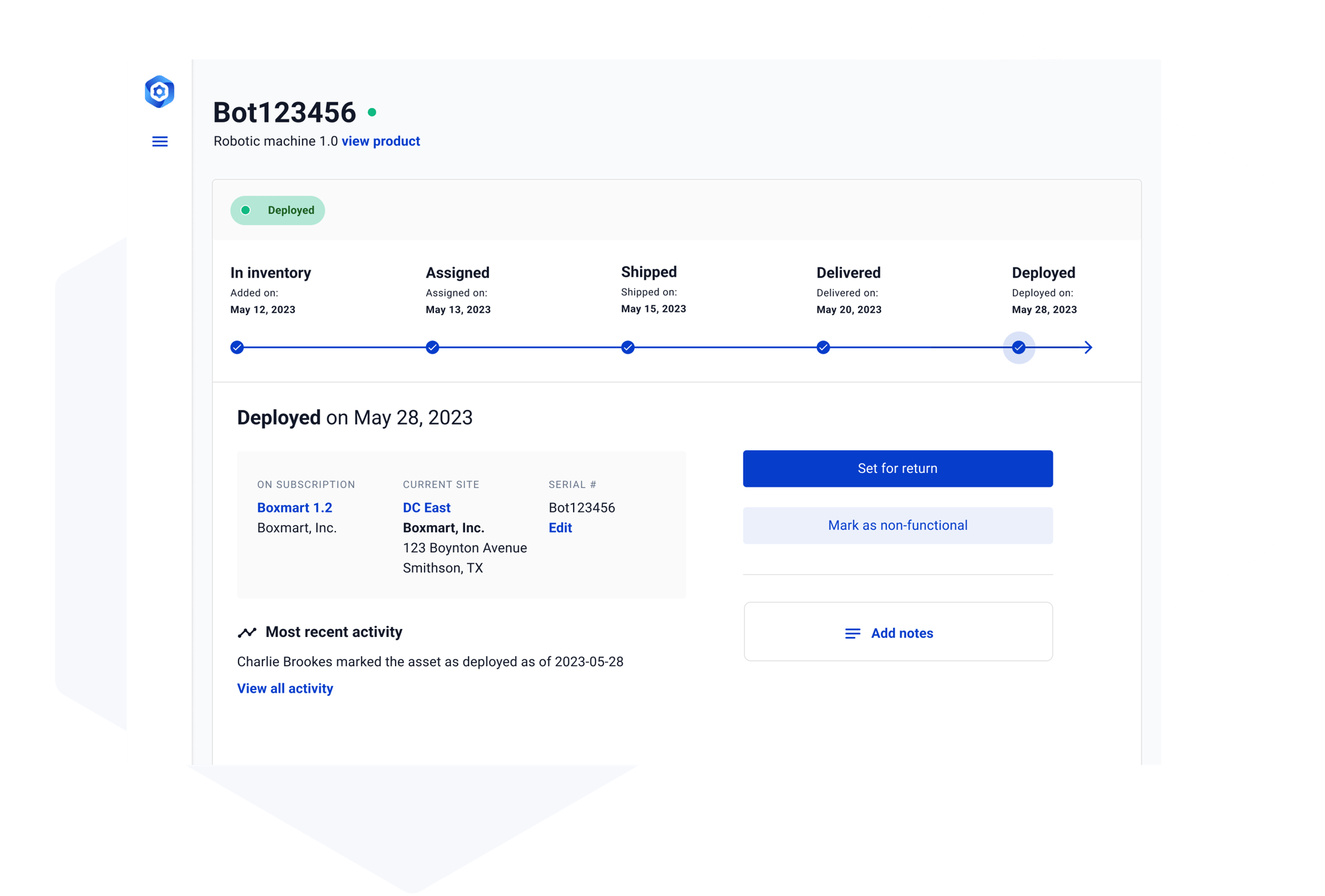 Billing management
Set up customer contracts with direct connections to asset events, billing triggers, and fleet behavior. Allow hardware-as-a-service subscriptions. Automate billing and reporting in a way never before possible.
Configure interconnected, event-based billing rules

Activate pass-through, split, and usage-based billing

Automate invoicing and track asset-level payments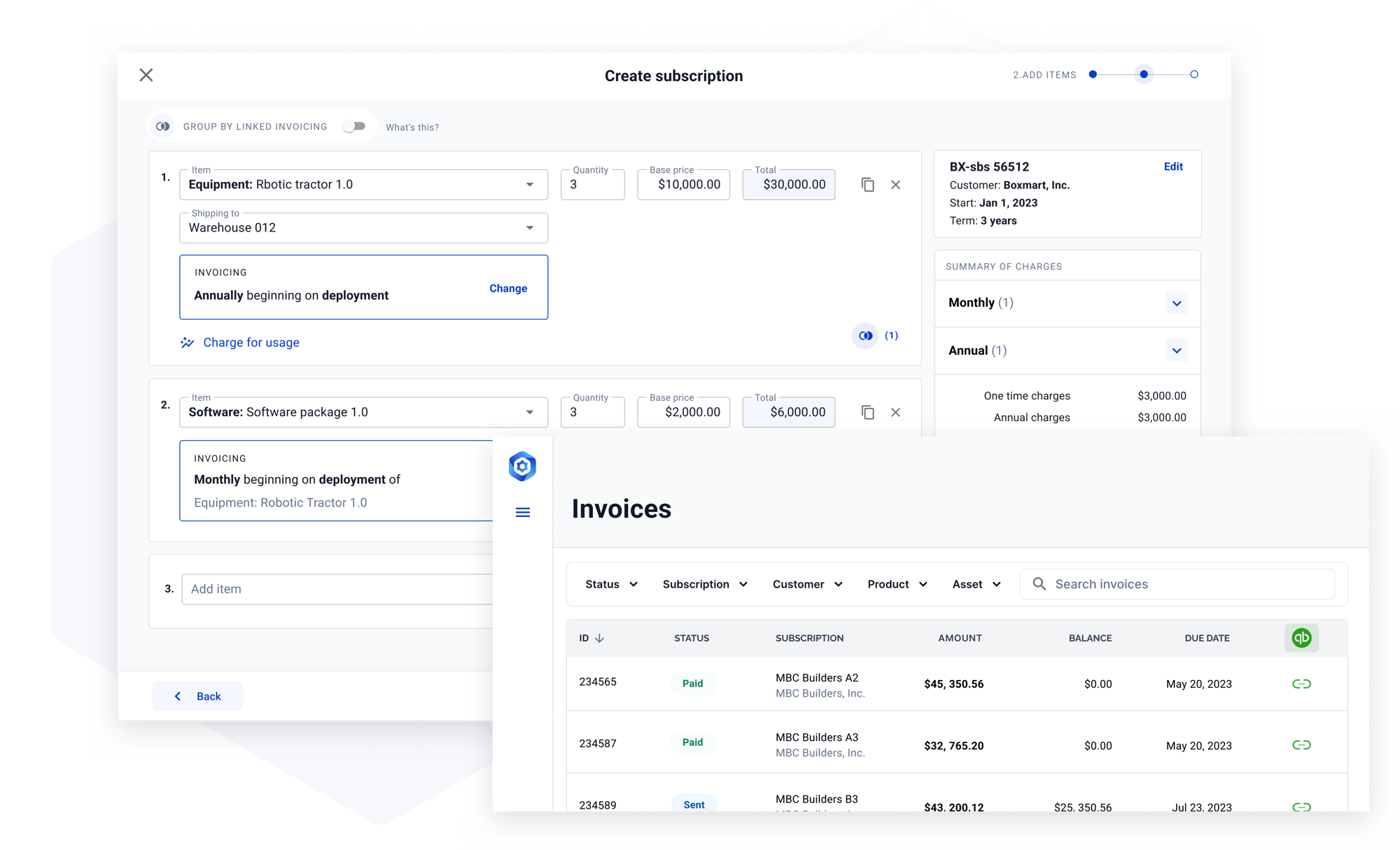 Accounting automation
Delight your accountants with real-time reporting that provides information at your fingertips and resolves audit challenges. Make debt funding simple with an integrated view of assets and billing.
Report reliable numbers every time from a unified source

Automate revenue recognition for complex contracts

Manage cost accounting and fixed-asset depreciation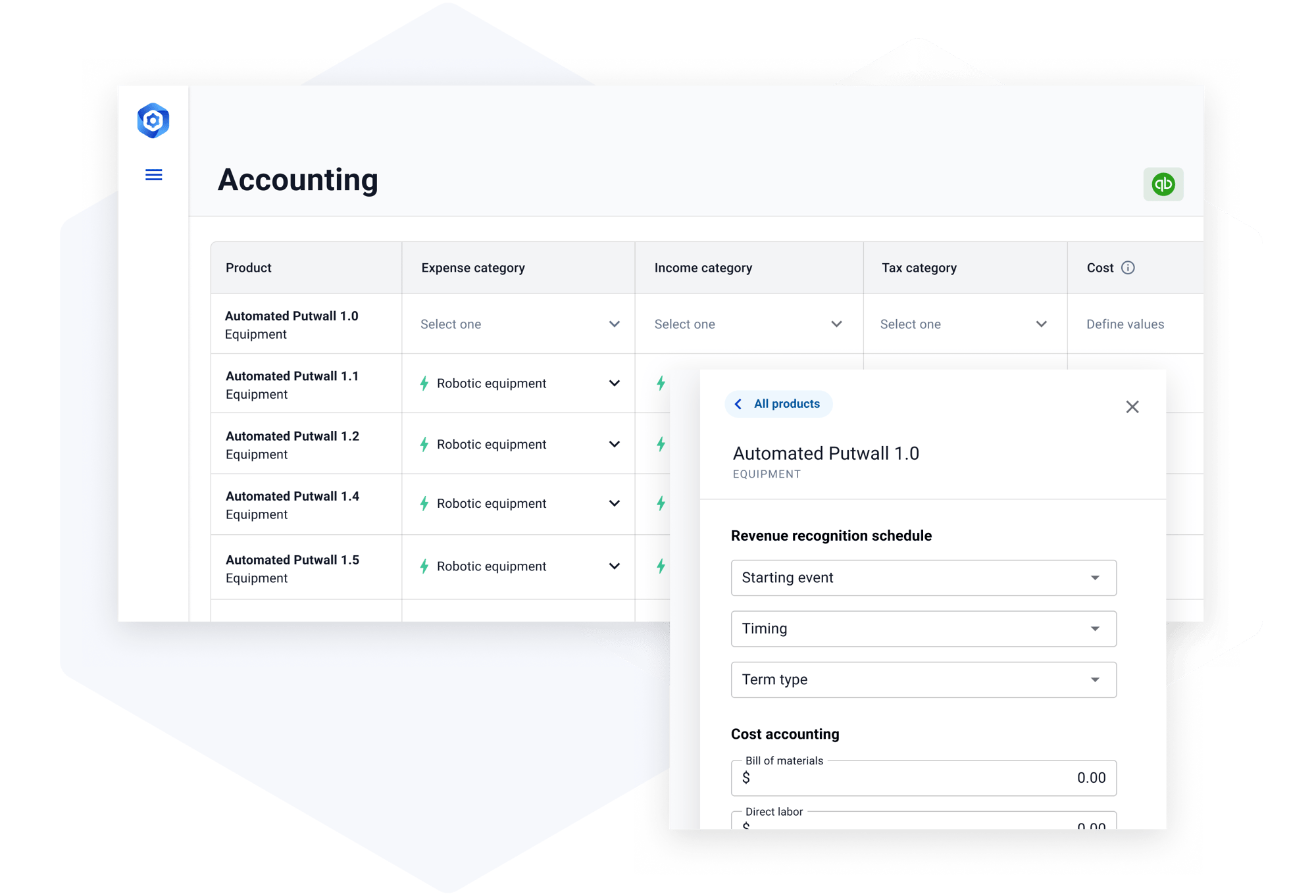 Unify teams and systems
with a connected platform
Sales
Accelerate growth with bundled plans, automated contracts, and improved reporting
Finance
Unlock profitability by resolving accounting challenges and speeding up cash cycles
Operations
Manage a more efficient lifecycle with asset records, built-in reporting, and journey tracking
Engineering
Connect your data with seamless integrations, notifications, and channels
I wish we had Hardfin when I got started.

We grew our business to a successful acquisition but systems were painful and data was a nightmare. Errors build up in ways that are hard to detect or understand until too late. Due diligence was impacted by problems from using internal spreadsheets!

Strategic leaders in hardware companies need a system like Hardfin early in order to prevent problems down the road.
Mastering financial operations for hardware business
Hardfin pioneered hardware financial operations to enable modern hardware companies to grow faster and better. Our experts share knowledge and insights to keep your business ahead.
We want to learn about your business
Hardware-as-a-service is complicated.
We want to understand your unique journey.
We consistently discover new ways to solve the dynamic challenges of modern hardware companies.
Learn how Hardfin can help you take control of your hardware financial operations.